Temperform, LLC
Member

MelCap Partners, LLC

Sector

Industrials

Date completed

2.03.2020

Client

Temperform, LLC

Country

United States

Target

Damascus Steel Casting Company

Country

United States
Temperform, located in Novi, MI, is a specialty manufacturer producing quality castings in heat, corrosion, and wear resistant alloys for all industrial environments. Temperform has been serving the cement, aerospace, pump and valve, paper mill, iron ore and mining, heat treating, and forging industries with proactive solutions. MelCap Partners, LLC served as financial advisor to Oakland Standard Company, and its portfolio company, Temperform, in the acquisition of Damascus Steel Casting Company. Based on MelCap's knowledge and expertise in the metals space, MelCap identified Oakland Standard's portfolio company, Temperform, as the most logical buyer for Damascus. As a result, MelCap served as buyside advisor to Oakland Standard in connecting them with the owners of Damascus.
MelCap Partners, LLC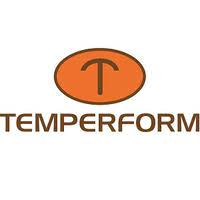 has acquired

Get Started
Find out how the Globalscope family can help you realise your business dreams.