Taylor Box
Member

Brooks Houghton

Sector

Consumer

Date completed

5.01.2023

Client

Taylor Box

Country

United States

Acquirer

Pusterla 1880 S.P.A.

Country

Italy
Brooks, Houghton & Company, Inc. Investment Banking is pleased to have served as exclusive financial advisor to Taylor Box Company, a leading producer of premium, rigid paperboard packaging, in connection with its ultimate sale earlier this year.
Read more here: Taylor Box Company & Burt Rigid Box, Inc. Join Pusterla 1880 [Link: https://taylorbox.com/2023/01/taylor-box-company-burt-rigid-box-inc-join-pusterla-1880/].
Brooks Houghton

has been acquired by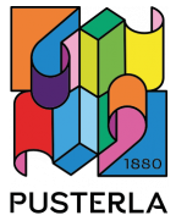 Get Started
Find out how the Globalscope family can help you realise your business dreams.