Siemens
Member

MelCap Partners, LLC

Sector

Industrials

Date completed

7.02.2017

Client

Eagle Engineered Solutions, Inc.

Country

United States

Acquirer

Siemens

Country

Germany
Eagle Engineered Solutions, Inc. (Eagle or the Company) is a global supplier of 3D printed/additive manufactured products to the global metal casting industries, with a specialization in investment casting and sand-casting applications. Products produce include ceramic cores and patterns for the industrial gas turbine and aero-derivative applications. The Company was sold to Siemens' independent venture capital arm, next47. next47 was launched in October 2016 and seeks to partner with innovative minds and turn big ideas into viable businesses. The dynamic next47 team acts as a venture capitalist, advisor, and catalyst into Siemens for external start-ups and creative entrepreneurs, including Siemens employees. Its global presence in Silicon Valley and Boston, Germany, China, and Israel positions next47 close to the major innovation ecosystems to identify, shape, and grow future businesses for Siemens. The principals of MelCap Partners, acting in the capacity of registered agents for M&A Securities Group, Inc., successfully represented Eagle in this transaction. As the Company's exclusive investment-bankers through this process, MelCap Partners assisted Eagle in arranging a significant equity investment from a multi-national strategic venture capital group. In an effort to help the Company capitalize on its unique position in the market and to support the Company's long-term growth objectives, Eagle has received an equity investment from Siemens™ venture group, next47. In addition, Eagle entered into a strategic development collaboration agreement with Siemens Energy Inc. to further develop 3D printed/additive manufactured ceramic cores and patterns.
MelCap Partners, LLC
Sold to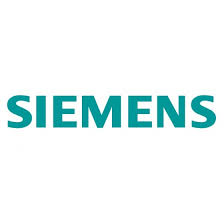 Get Started
Find out how the Globalscope family can help you realise your business dreams.