Sale of Suter Group AG to Heizkurier GmbH
Member

IFBC

Sector

Energy Transition

Date completed

8.09.2023

Client

Suter Gruppe AG

Country

Switzerland

Acquirer

Heizkurier GmbH

Country

Germany
On September 29, 2023, the two companies Suter Gruppe AG (Suter Group) and Heizkurier GmbH (Heizkurier) announced a transaction. The German company Heizkurier (owned by NH130 Beteiligungs GmbH) is taking over the Swiss pellet pioneer Suter Group and positioning itself as the market leader for equipment-as-a-service for mobile heating solutions in the DACH region. Both companies are characterized by the highest service quality and availability for customers and are in great demand. The joint group benefits from considerable synergies from the Suter Group's innovative pellet technology and Heizkurier's extensive market access in the DACH region. This creates an ideal starting position to benefit from the megatrend towards energy-efficient refurbishment in the building sector ("bridging to green"). There are also other relevant areas of application in the fields of construction heating and drying, industrial heating, agriculture, emergencies and events. The existing management and the founders of the Suter Group are participating in the merger.
IFBC supported the owners of the Suter Group as exclusive financial and M&A advisor during the entire sales process. In particular, IFBC developed the transaction structure and supported the contract and purchase price negotiations. With its expanded product portfolio, the newly created group can serve customers in an energy-neutral and technology-open manner. This is a unique selling point in the mobile heating market.
IFBC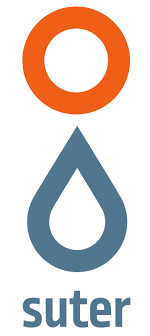 was sold to

Get Started
Find out how the Globalscope family can help you realise your business dreams.