POSMRTNA PRIPOMOC
Member

Grubisic & Partners

Sector

Business & Financial Services

Date completed

25.05.2017

Client

Bilić-Erić Security

Country

Croatia

Acquirer

Posmrtna Pripomoć

Country

Croatia
Major shareholder of Bilić-Erić Security has sold a significant part of its equity stake to Posmrtna Pripomoć. Bilić-Erić Security is one of the leading full-service security companies providing residential and business clients protection services throughout Croatia.
Grubisic & Partners
sold a minority equity stake to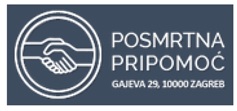 Get Started
Find out how the Globalscope family can help you realise your business dreams.