Mangrove Equity Partners, LP
Member

MelCap Partners, LLC

Sector

Industrials

Date completed

29.10.2020

Client

Steam Turbine Alternative Resources, Inc.

Country

United States

Acquirer

Mangrove Equity Partners, LP

Country

United States
Steam Turbine Alternative Resources, Inc. ("STAR") is a leading manufacturer and service provider of mission critical static seals for the steam turbine industry. Star Field Fit, Inc., a sister company to STAR, produces on-site measurement and installation services for packing rings in turbines. MelCap Partners served as STAR's exclusive investment banker and financial advisor in the sale of the business. We'd like to thank the Shareholders at STAR for hiring MelCap Partners to represent them in this once in a lifetime transaction. It was an honor and pleasure to work with such an outstanding group. In an effort to provide the Shareholders with liquidity, to continue to support the Company's strategic growth plans, and to continue to provide its customers with high-quality products, MelCap was able to successfully identify the most logical buyer for the business. As a result, STAR was sold to Mangrove Equity Partners, LP, a premier Tampa, Florida based lower middle-market private equity firm. Mangrove's unique knowledge and experience made them the ideal buyer for the business, which will allow the Company to reach it's full potential over the next several years.
MelCap Partners, LLC

Sold to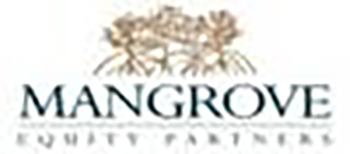 Get Started
Find out how the Globalscope family can help you realise your business dreams.