Avrot Industries
Member

Portofino Investments

Sector

Industrials

Date completed

25.01.2022

Client

Avrot Industries Ltd

Country

Israel

Acquirer

Shapir Engineering and Industry ltd

Country

Israel
Portofino served as the exclusive investment banker in the investment and acquisition of control in Avrot Industries Ltd. by Shapir Engineering and Industry Ltd. for the amount of $23 million. Shapir, a publicly traded company with over $3 Billion market cap. and one of the leading companies in the Israeli industry sector, has the option to acquire additional stake in Avrot which upon exercise would increase its holdings to 70% or above. Avrot Ltd. ,also a publicly traded company on TASE, specializes in the lining and coating of steel pipes for various end uses.
Portofino Investments

Sold to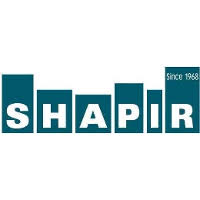 Get Started
Find out how the Globalscope family can help you realise your business dreams.